More than 75 years of experience
Worlwide exposure, local expertise
From creation to projectrealisation
Flexibility, reusability and circularity together form the formidable combination we call modularity. Since the 1960s, we have been at the cutting edge when it comes to developing innovative partition walls that add value to any interior. Would you like to learn more? Discover the modular partition walls by Maars Living Walls.
What does modularity mean for Maars?
Modularity and sustainability are of paramount importance at Maars Living Walls. These two driving elements connect seamlessly and are closely intertwined. For Maars, modularity means achieving optimal alignment of the walls to the interior dimensions of your building. As a result, our wall solutions are always in perfect keeping with the situation on location, even when dealing with height differences. How do we do this? In consultation with you, we design the walls modularly exactly to the grid plan for the building concerned. This modular approach creates unity in the wall panel sizes, which delivers cost savings and ensures a faster lead time for your project.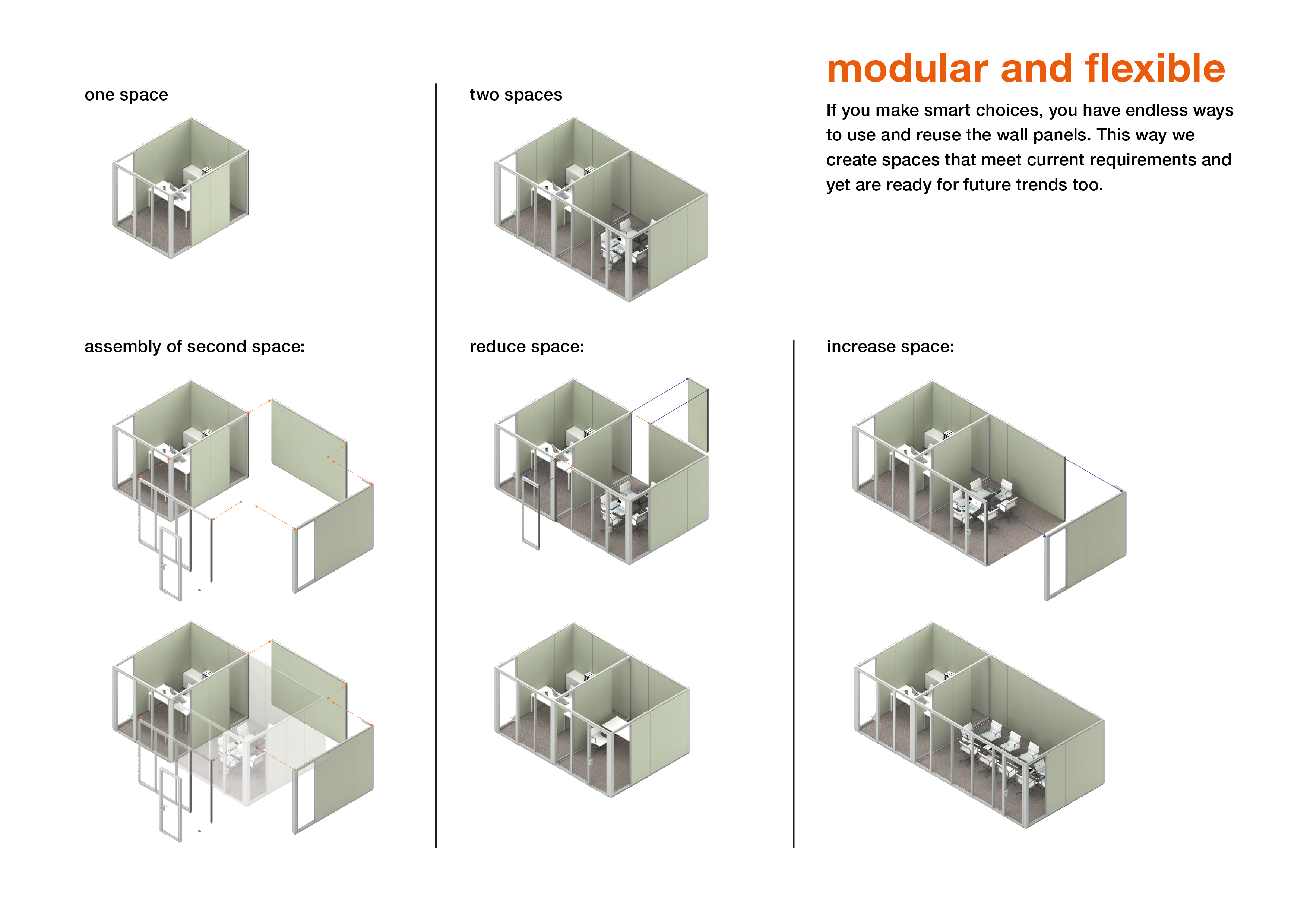 Modularity: the benefits at a glance
100% reusable, 0% waste
All our walls can be combined with each other
Customisation for your interior
Durable, sustainable, recycled materials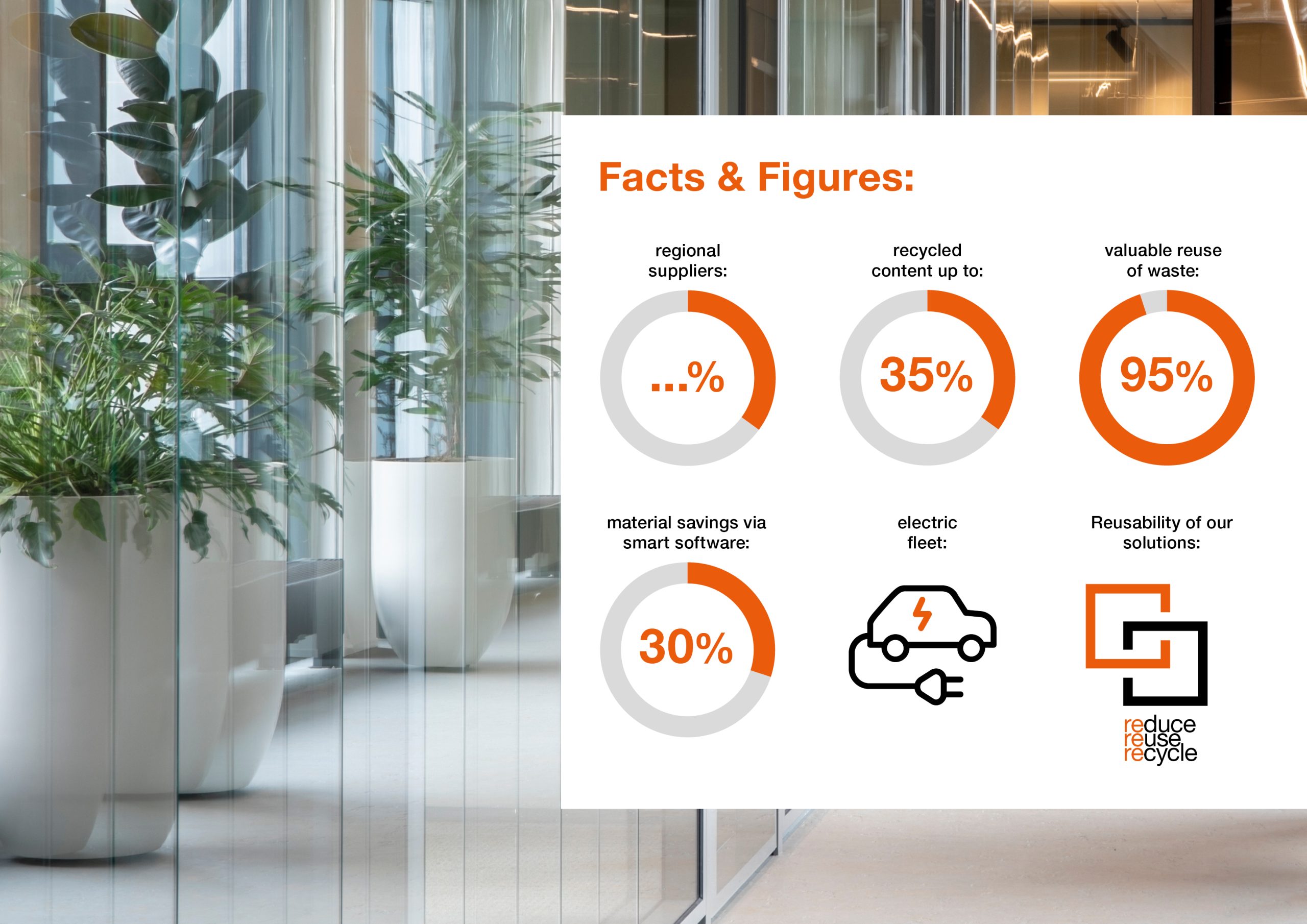 Exclusive customisation for your interior
Every interior is unique and requires a customised approach. To ensure that your walls can be reused after a refurbishment or relocation, we make the bottom and top profiles to size. This way, we deal with any height differences in your interior while still achieving the desired consistency.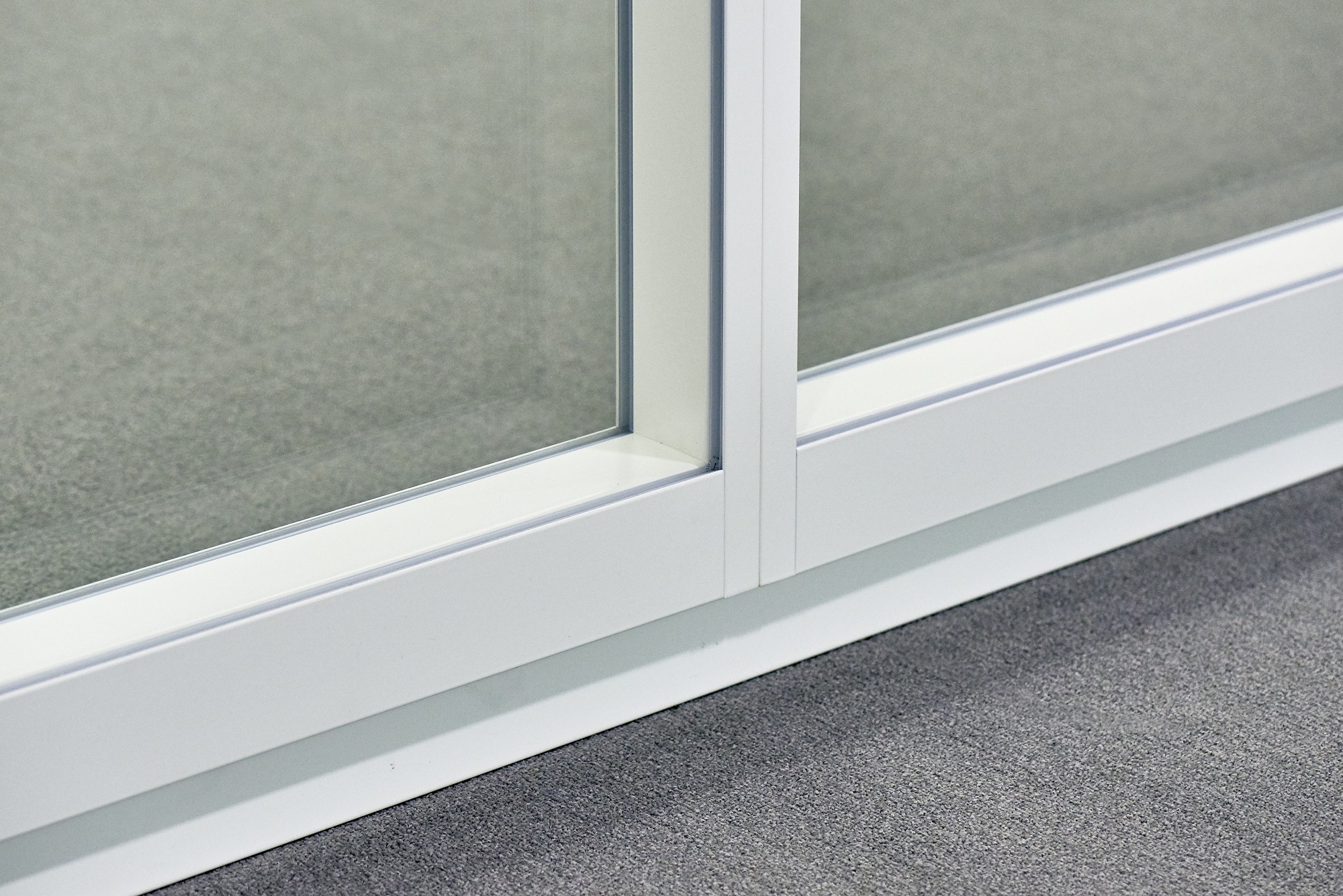 Modular walls for a future-oriented solution
Experience the endless possibilities the partition walls by Maars Living Walls have to offer. Although we offer many different types of partition wall solutions, such as single-glazed walls, double-glazed walls and solid walls, they all share one important feature: modularity. We install our modular partition walls in your building exactly to your specifications, but our work does not end there. If you want to redesign the space in your place of business or want to take your walls with you during a move, we will take care of this too. The flexibility of our solutions makes this possible. It's an investment that pays off now, and later too.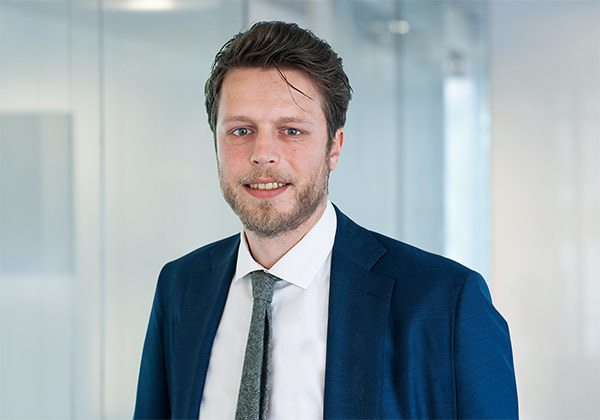 Jurgen Reusken
Sales Project Manager Friesland/Groningen/Drenthe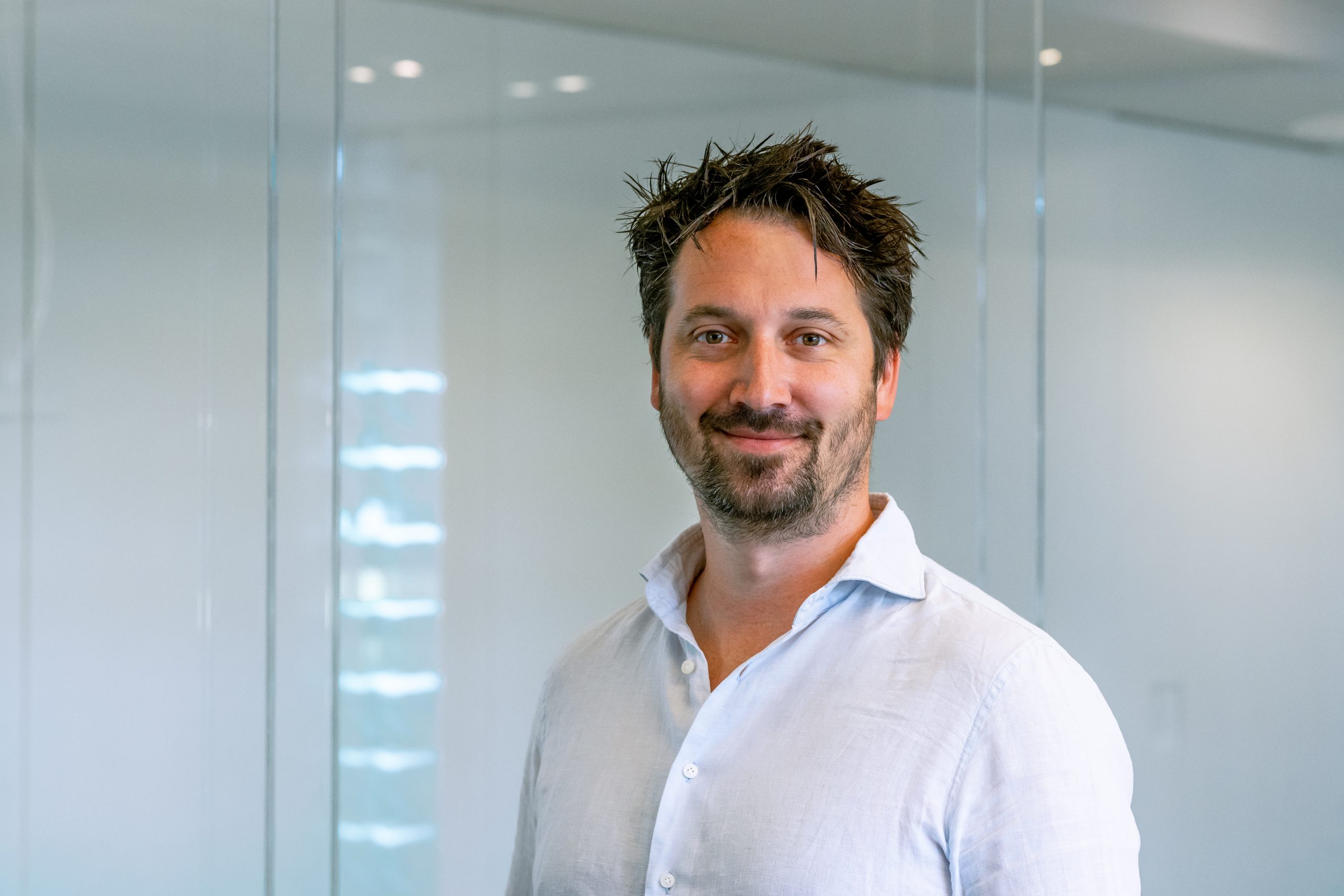 Xander Bernaards
Sales Manager Netherlands and Project Manager South-Holland
Leo van der Kooij
Sales Project Manager Noord-Brabant/Limburg/Zeeland
Marc Vreeker
Sales Project Manager Noord-Holland/Utrecht/Flevoland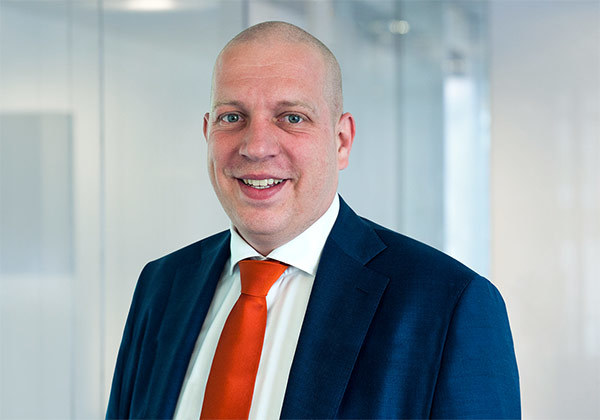 Evert van den Enden
General Manager UK, France and the Netherlands
The features of modular partition walls
How does Maars' modularity benefit you? We're happy to explain:
Unity in sizes: using unified partition wall module sizes for your project cuts the lead time . Thanks to our in-house production, your partition walls are produced faster. Then our installers get to work and install these quickly and efficiently.
Endlessly reusable: the modular design of our walls gives you endless possibilities for ways to use these in your building. If you want to refurbish your property at a later time, we would be happy to come by to install the same partition walls in the new layout for you. And even when you move to a new building with roughly the same grid dimensions, you can take the walls with you if you want. We would be happy to help with the disassembly and reinstallation.
Long service life: not only do your partition walls already consist of sustainable and recycled materials, they are very durable in and of themselves. They have Maars quality, meaning a very long service life. It's hardly surprising then that several of our walls have Cradle to Cradle certification. And in the event of damage or wear and tear, we can of course supply a replacement part or refurbish your wall.
Zero waste: the circular properties of our walls make waste a thing of the past during refurbishments. As a result, no materials are lost and the walls remain usable for years without problem.
Modular room-in-room solutions
Maars Living Walls is constantly pushing its boundaries. In our drive for innovation, we have developed various modular room-in-room solutions, with the result that we can also install our groundbreaking partition walls in rooms with non-standard dimensions, like rooms with high ceilings for example.
Ultimate sustainability
Modularity goes hand in hand with ultimate sustainability, something Maars is committed to wholeheartedly. That's why our walls are specially designed with this in mind, while never losing sight of quality and functionality. It's the best of both worlds. We also assume responsibility for passing on our modular way of thinking and the related knowledge, which we share with customers, installers, architects and dealers. This way, not only do we ensure that our partition walls are put to their best use: we also contribute to sustainability.
Maars' service
At Maars, we do not think of our partition walls as a stand-alone end product: there is much more to this. We take you through the process from start to finish. We take stock of your wishes and needs, design and produce the wall solutions and install them right where they should be. And even after the delivery of your brand new partition walls, our work is not over. We are also available to help with your refurbishments, replacements and office relocations.
Learn more about our world of possibilities
If you'd like to learn more about modularity and how we apply it at Maars Living Walls, step into our world. Get in touch with our dedicated specialists. They'd be happy to answer all your questions.