Configurate your pod and chose from the endless configuration possibilities. Our Halo's are installed fast and easily and are completely in line with Maars style. The design is unique and fits in every work environment thanks to the endless configuration possibilities. Are you looking for more flexibility, more happy and more productive colleagues? Maars Halo pods make it happen.
Acoustical Class A+ performance according to ISO 23351-1
Easy installation with prefab cassettes
Endless configuration options
All parts are reusable
Reach out!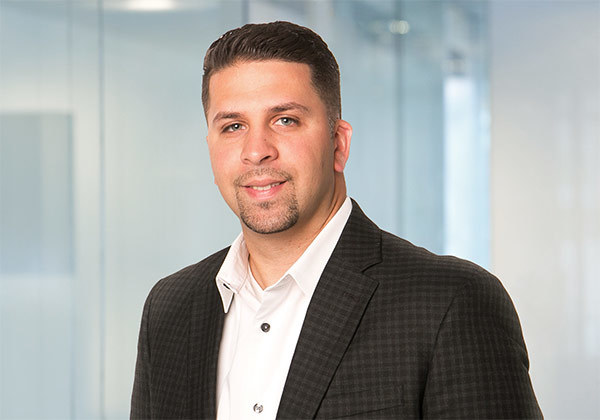 Richard Camacho
Sales Director United States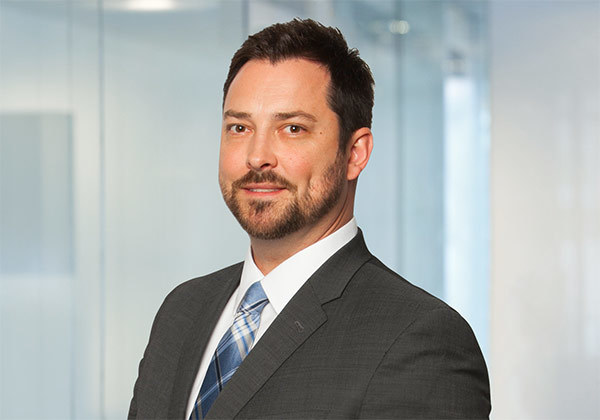 Jason Herrin
Regional Manager United States Southeast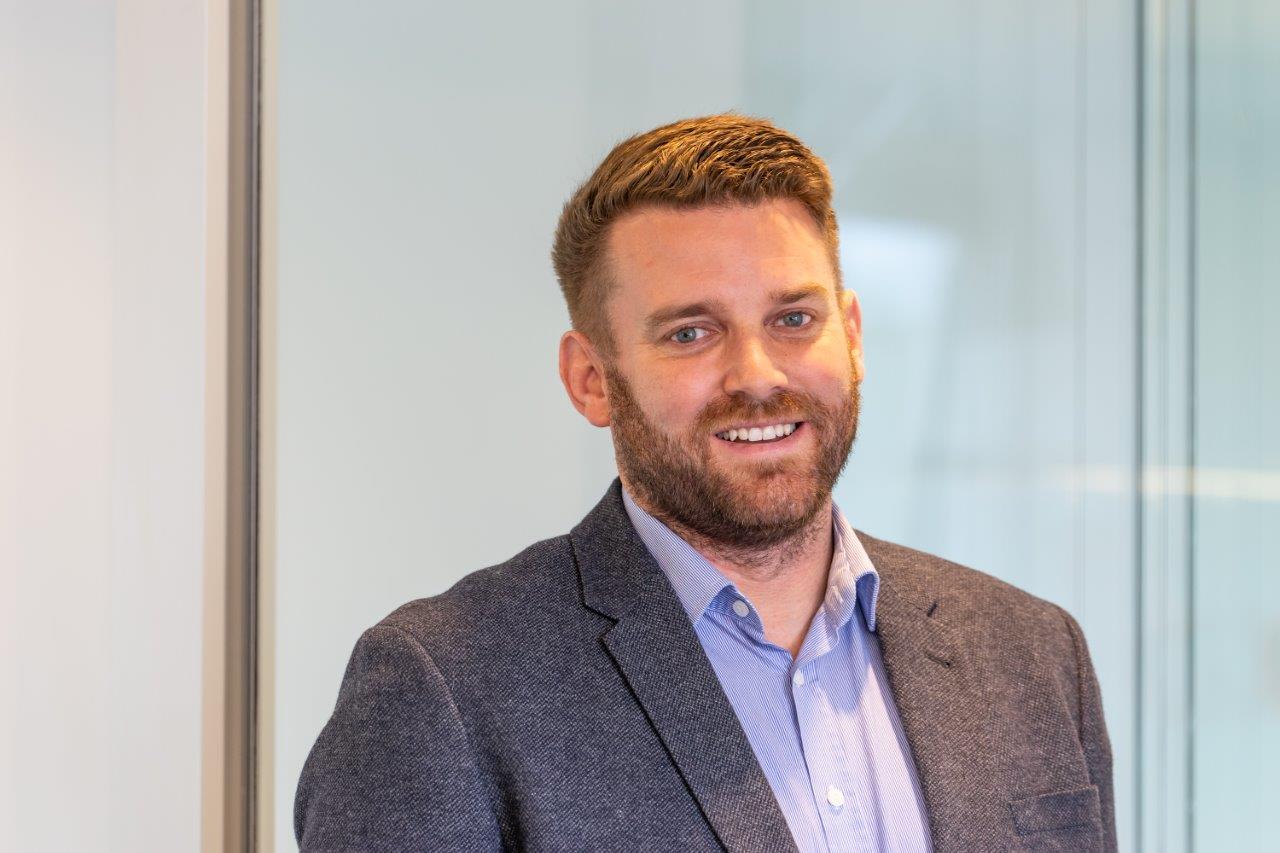 Chris Garrad
Sales Project Manager, UK & Ireland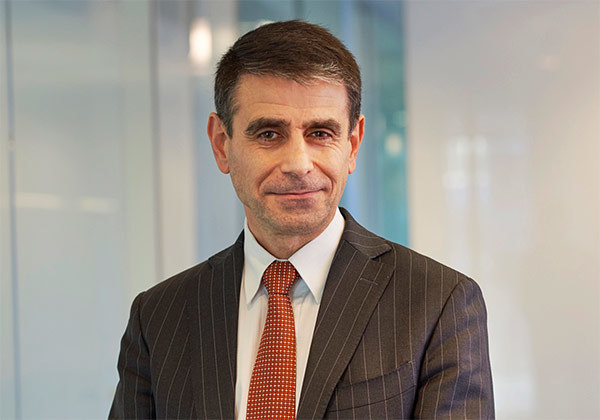 Kawan Mairuf
Export Manager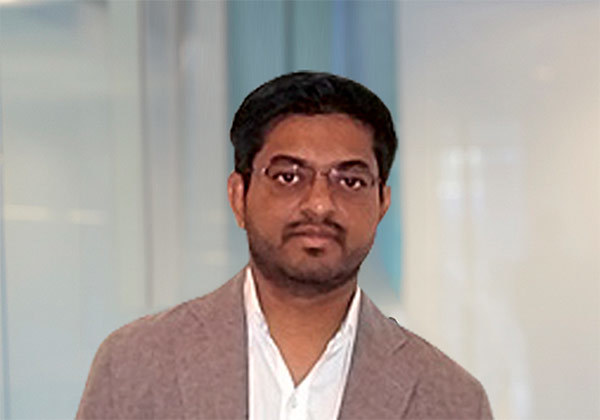 Joseph George
Regional Manager Middle East
| | |
| --- | --- |
| Outside measurements (LxWxH) | 1200 x 1200 x 2300mm |
| Acoustics | Class A+ performance according to ISO 23351-1 |
| Ventilation | Standard 70 CFM | Motion sensor | Centrifugal |
| Lightning | Integrated LED-beam lightning |
| Volume | 3,27 m3 |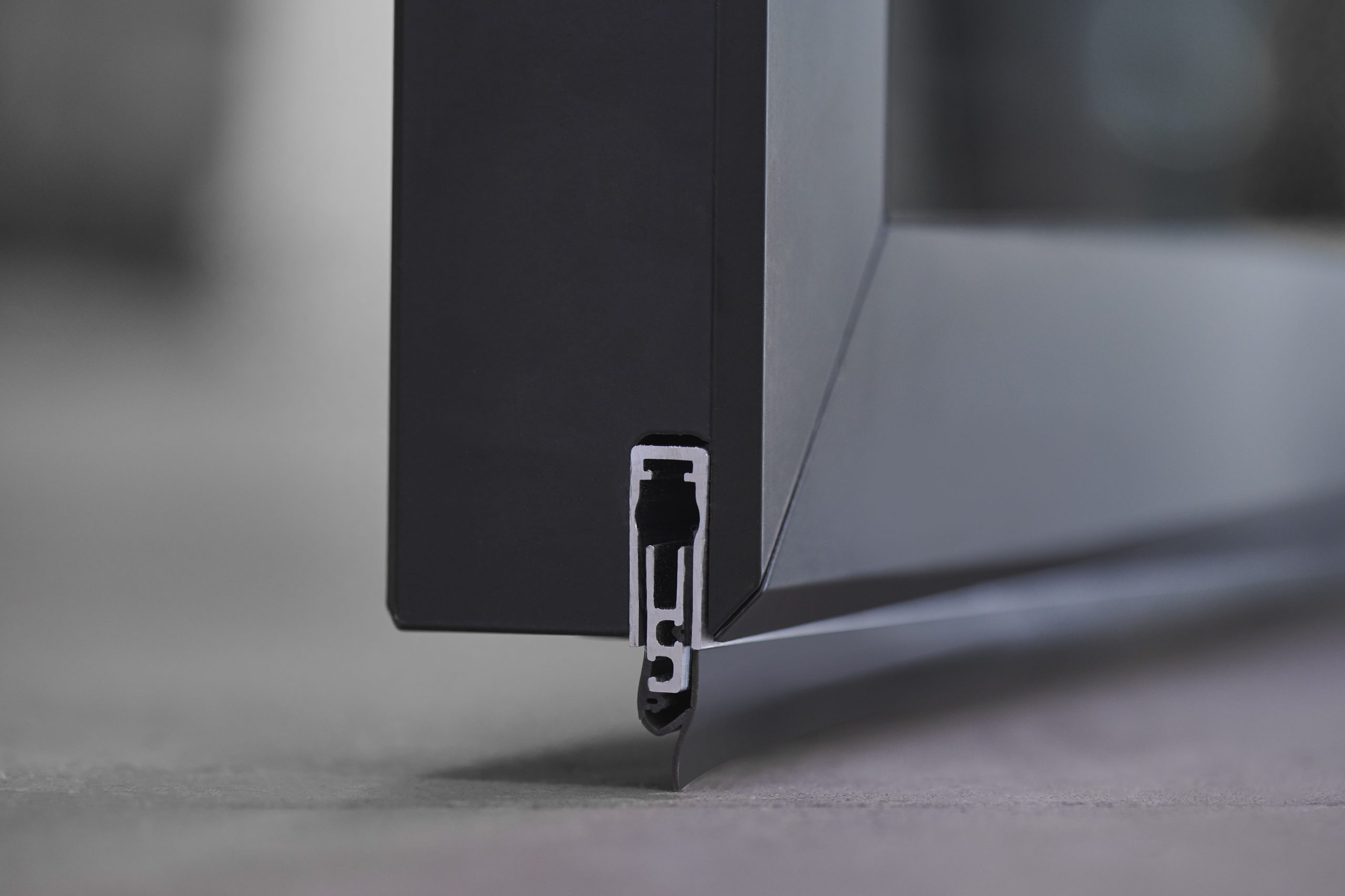 Acoustical presentations
Class A+ according to ISO 23351-1
Highest achievable acoustic performance
Optimal combination of insulation and absorption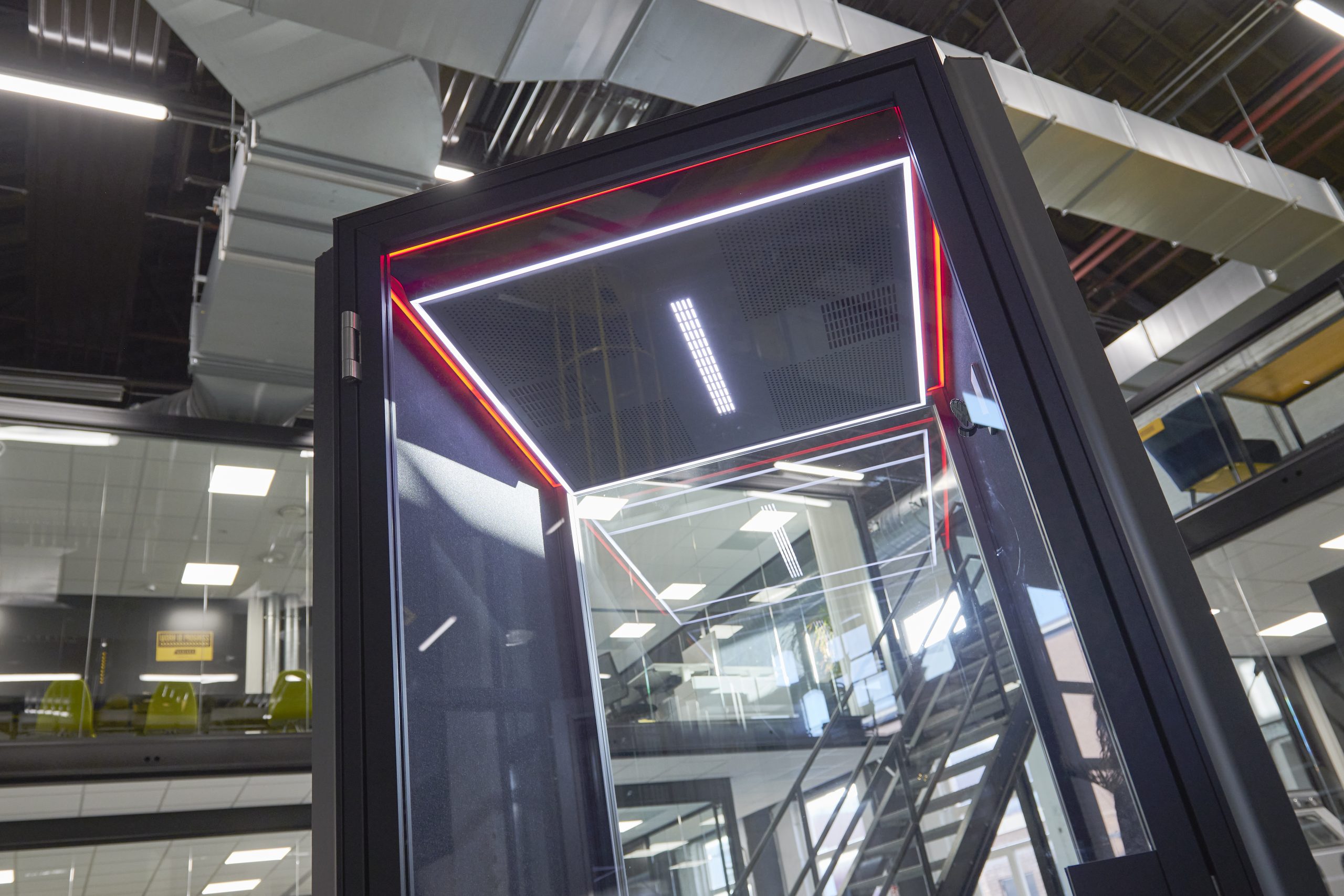 Endless configurations
Different finishes possible
Complete design freedom
Fits in every work environment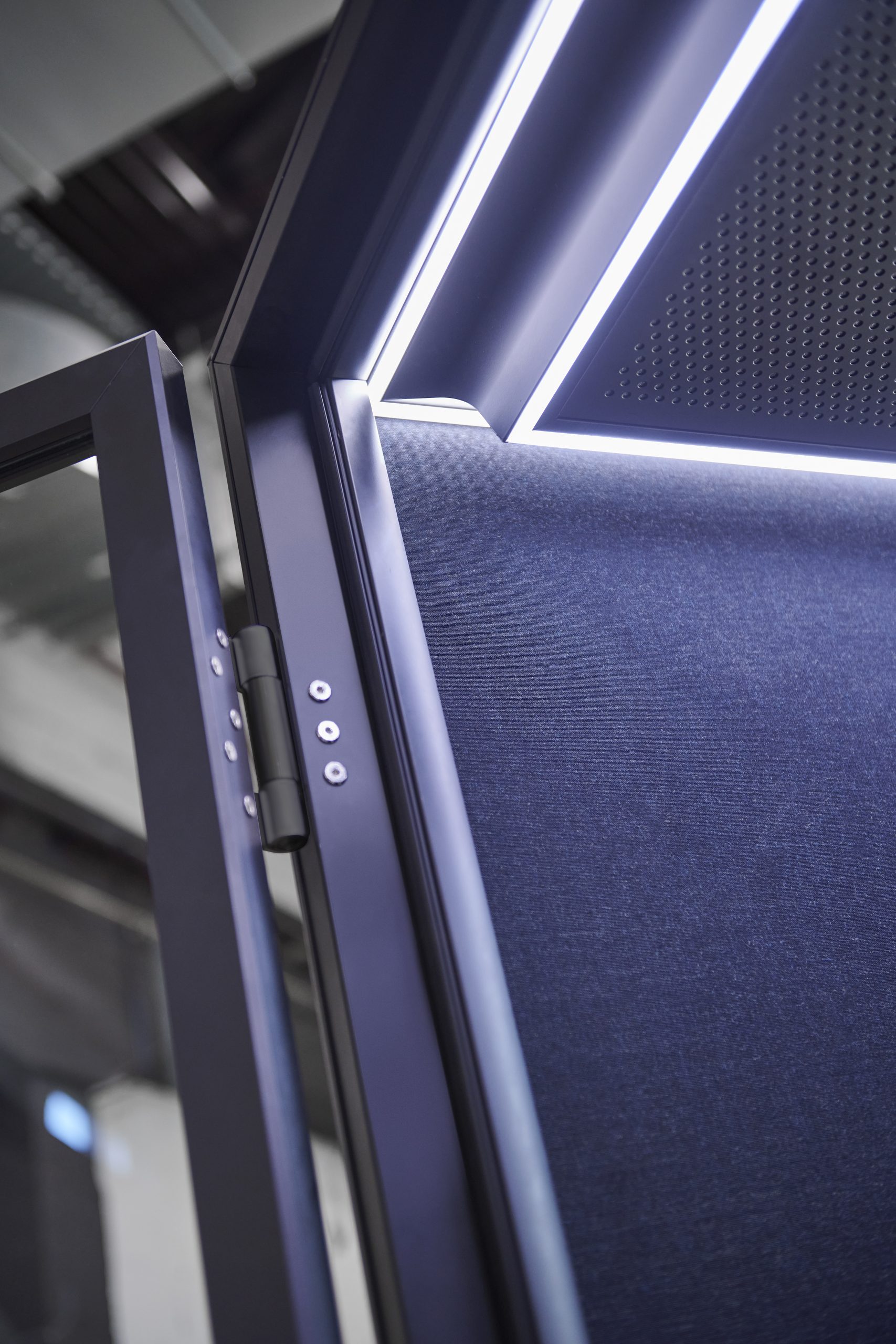 Sustainable
All parts are reusable
Easy to move
Interchangeable with all Maars walls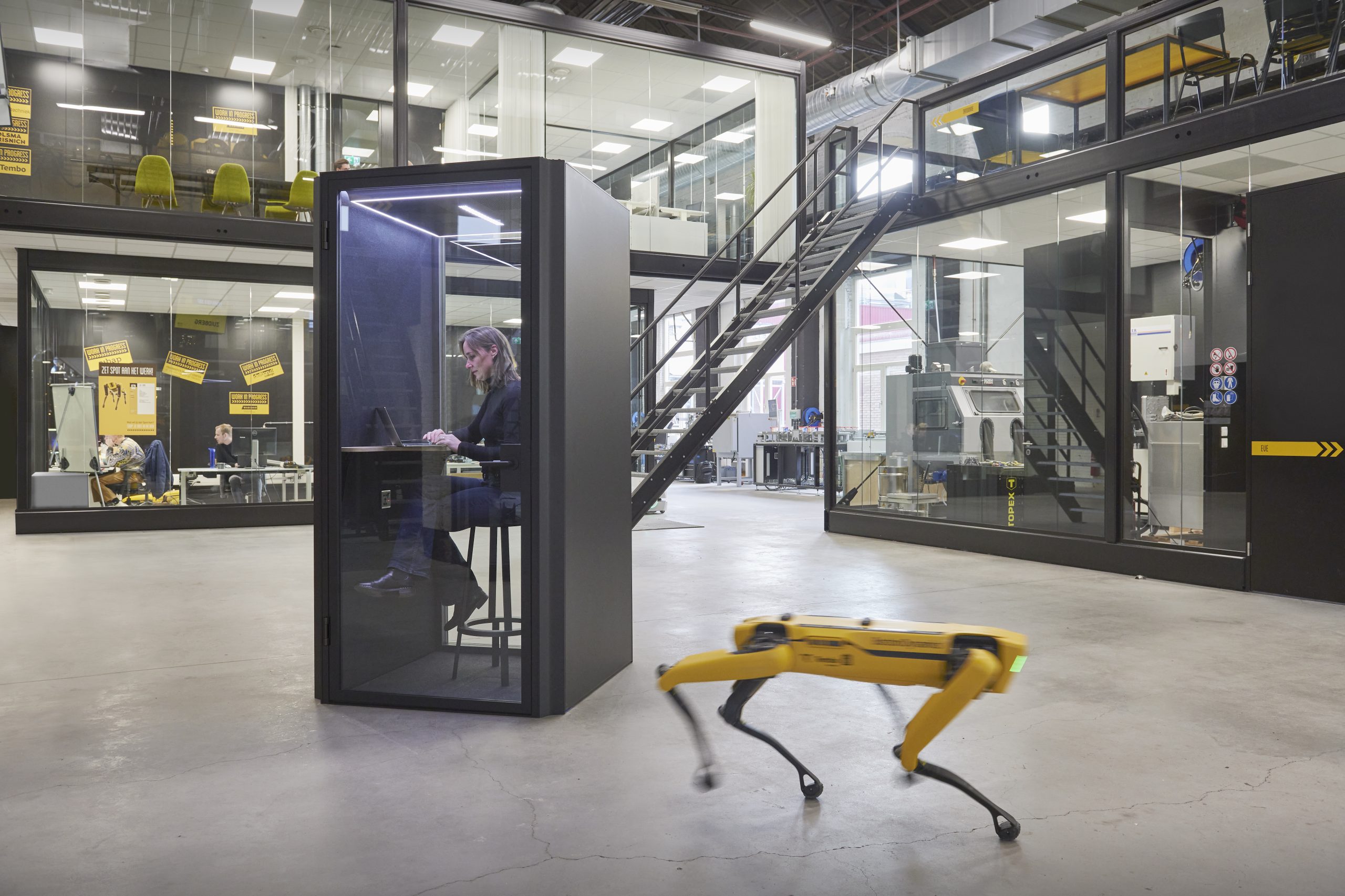 Fast installation
Installation with prefab cassettes
Less than 2 hours, with 2 persons
Easy to move
Discover the possibilities
Need flexibility, higher productivity and want to offer the right privacy balance in flexible work environments? Our product specialists are curious to discover what they can do for you!
Contact us
Halo configurator

Want to know more about the endless Halo configuration options? In our product configurator, you are able to discover all possibilities, from color to finishes to doors. You can also choose the number of closed and open sides. With Halo we offer you a flexible solution which suits in all work environments. The current way of working demands for flexibility. But privacy areas are still needed to make a quick call or join a (video)meeting. Halo Maars Halo pods make it happen.
Throughout the years, working and collaborating in offices have seen great changes. Since flexible working became the standard, the demand for an adaptable office space has emerged. The static office space is making way for a customizable working environment. Our room-in-room solutions are designed to create a safe, pleasant, and efficient environment where people can meet, connect, work, perform and create.