High-end partition walls with door and soundproof glass walls
Do you want to improve the acoustics of your current premises or a new-build project? Perhaps you are still reviewing solutions and to which extent acoustic partitions are the best option for your specific situation.  Let us help you! For over 75 years, customers have relied on us for the design, installation, maintenance and even reuse of high-end acoustic partitions. The latter is possible because these partition walls with door and soundproof glass walls are 100% modular. That way your space is always flexible.
Can we produce modular, reusable acoustic partition walls for you? Find out how we can improve the acoustics in your building with system partitions or contact us to discuss the options with one of our experts. Use the button below to find an expert in your region.
I'm interested in acoustic walls +31(0)341 465 211
The Maars promise
Whether you are looking for acoustic partitions, (soundproof) glass walls, fire-rated walls or multi-purpose walls; Maars is your one-stop-shop, designing, producing, installing and maintaining walls. And if you are interested in changing the layout of your space, we reuse the walls for a completely new design. That is what makes our high end solutions so unique. By keeping production in-house, we can guarantee the quality of our acoustic partitions and know exactly what we can do for you.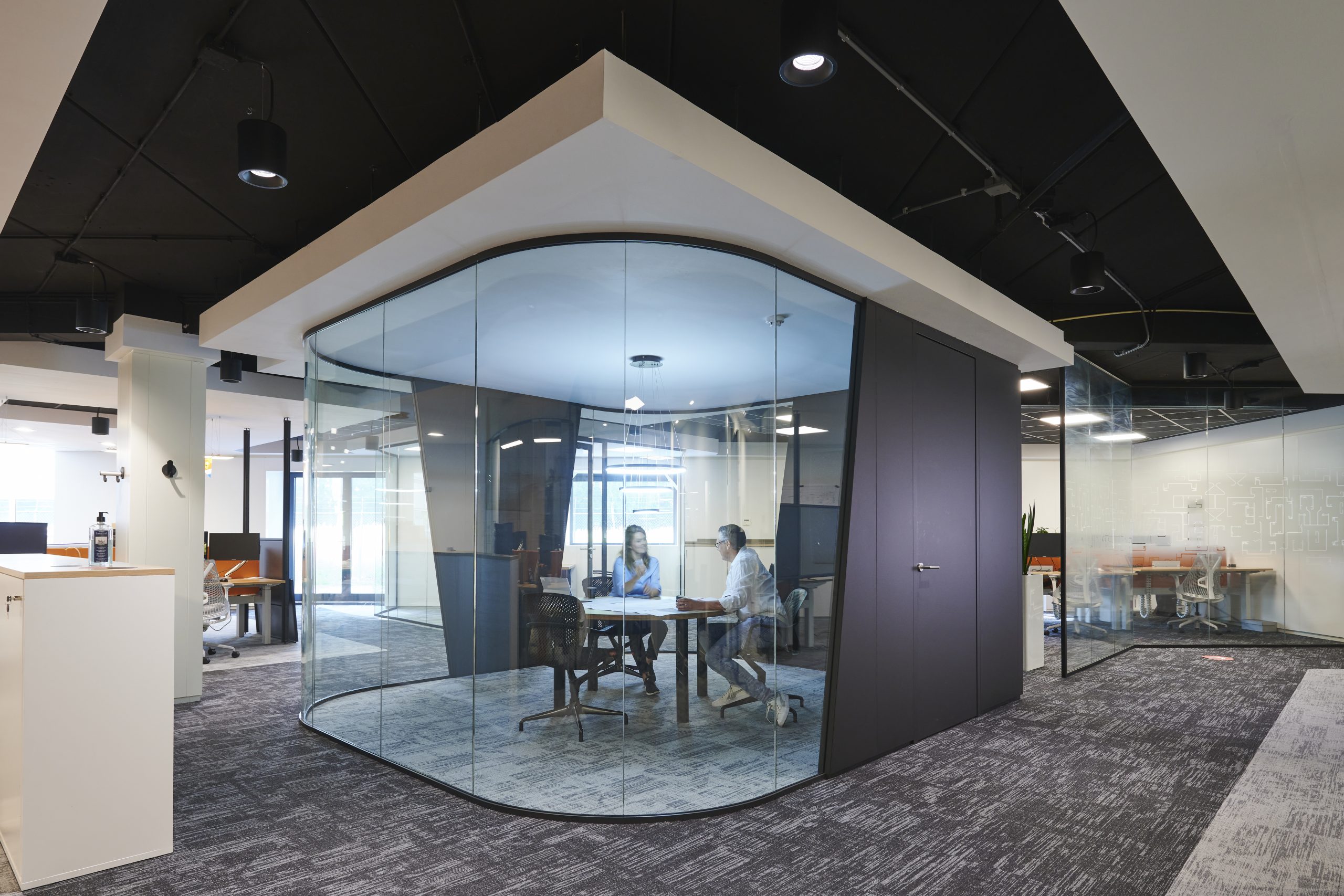 What is an acoustic wall?
An acoustic wall is a wall that reduces intrusion from reverberations and conversations. It is a wall that can have a sound-absorbing and sound-insulating function. Accordingly, another name for an acoustic wall is a sound-absorbing or sound-insulating wall.
The high-end acoustic solutions by Maars have a sound-absorbing, sound-insulating value of up to 60dB.
Which spaces can benefit from acoustic walls?
For over 75 years, office owners, municipal authorities and libraries have opted for our sound-absorbing walls to create:
Separate workspaces
Quiet areas in public spaces
Office gardens
The acoustics of meeting rooms
Flex workspaces
Lounge areas, and much more
Why opt for a Maars acoustic wall?
The key benefit of a sound-dampening wall is the pleasant sound experience. The walls reduce noise and improve acoustics. Constant noise nuisance can lead to concentration problems, fatigue and stress. Addressing this noise problem allows everyone to feel more relaxed. In addition, acoustic walls have an aesthetic value that lifts the interior to a higher level. Our partition walls are also easy to install – and they are reusable, with the result that rearranging spaces takes little time and effort.
Benefit from our know-how
We have developed high-end solutions that offer sound insulation up to 60dB in our own testing lab. Because our sound-insulating, sound-absorbing acoustic partition walls and door modules are tested both in our own testing lab and in accredited external labs in accordance with ISO and ASTM standards, you can be sure that you will benefit optimally from our knowledge and experience.
Here's why you should opt for Maars Living Walls
At Maars you can choose from eleven standard partition wall solutions. All these partition walls excel in the area of their specific features, like fire rating and acoustics.
Our acoustic walls are developed in our own laboratory.
With our range and our experience, we are the market leader in the field of partition walls and doors.
We have more than 75 years of experience in developing and installing acoustic walls for clients in a wide range of sectors.
At our company we focus continuously on further development.
What should you pay attention to when buying acoustic walls?
First of all, it's a good idea to decide what the function of the acoustic walls will be. Are you looking for a functional wall to reduce noise nuisance in the office, or is a stylish interior more important to you? At Maars, both form (that's to say looks) and function are of paramount importance. There is a wealth of choice when it comes to the design, colours and material of the partition wall. You can choose, for instance, a design that fits in perfectly with the styling of your interior. Or, if you prefer, we also have plenty of walls that will form a nice contrast to the interior.
Another important aspect to consider is the location of the partition walls. You can, for example, have the acoustic walls installed strategically in locations with a lot of ambient noise, giving you a means to shut out distracting sounds when necessary.
How does an acoustic wall work?
Acoustic partition walls are made of sound-absorbing material. At Maars Living Walls we offer acoustic walls with soundproofing of up to 60dB.
Custom-made acoustic walls
At Maars Living Walls we develop custom-made solutions. Whether you have chosen our Halo, Double Horizon, Metaline, Panorama, String2 or lalinea® partition wall, we can manufacture all our walls to meet your wishes and ideas down to the last detail.
Uses for soundproof walls
Maars Living Walls has extensive experience separating spaces by using acoustic partition walls in a very wide range of sectors. With our partition walls we have created spaces at airports and in offices, and we serve clients in hospitality, education and healthcare too.
Certified acoustic partition walls
When you choose acoustic partition walls from Maars Living Walls, you choose walls that meet ISO and ASTM standards.
Pricing for acoustic walls
You can find more information about the specifications of the walls on our various product pages. The cost of having an acoustic wall installed depends on a wide range of factors, like the type of wall, whether we offer you a standard solution or deliver a solution made to order, and any additional wishes and ideas. Given this, we are not able to present you with a 'one-size-fits-all' price tag. We recommend that you request a free, no-strings-attached quotation to get a clear picture of the costs that you will need to take into account.
I'm interested in acoustic walls
+31(0)341 465 211
Acoustic system partitions by Maars
Are you looking for acoustic solutions and do you want to find out how we can help you? Click the button below to reach out to the Maars team. Select the contact person for your region and contact them directly.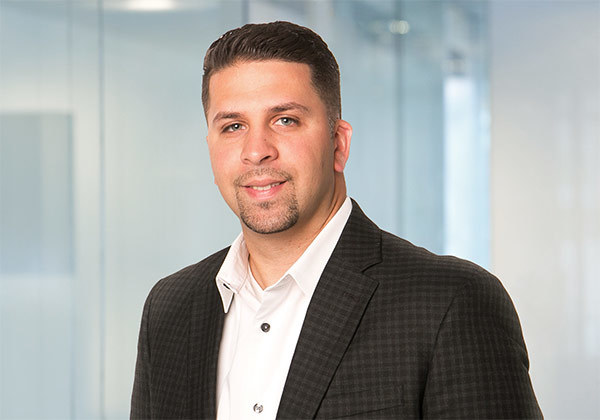 Richard Camacho
Sales Director United States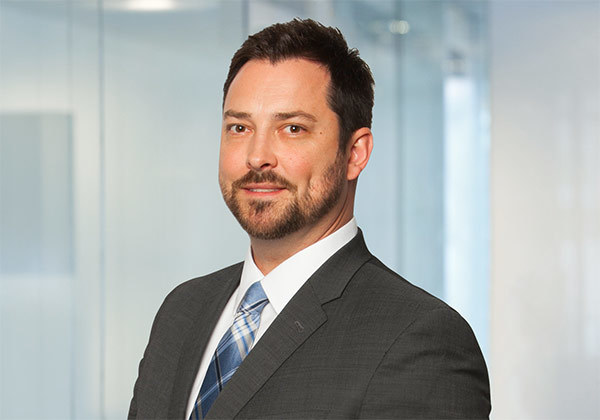 Jason Herrin
Regional Manager United States Southeast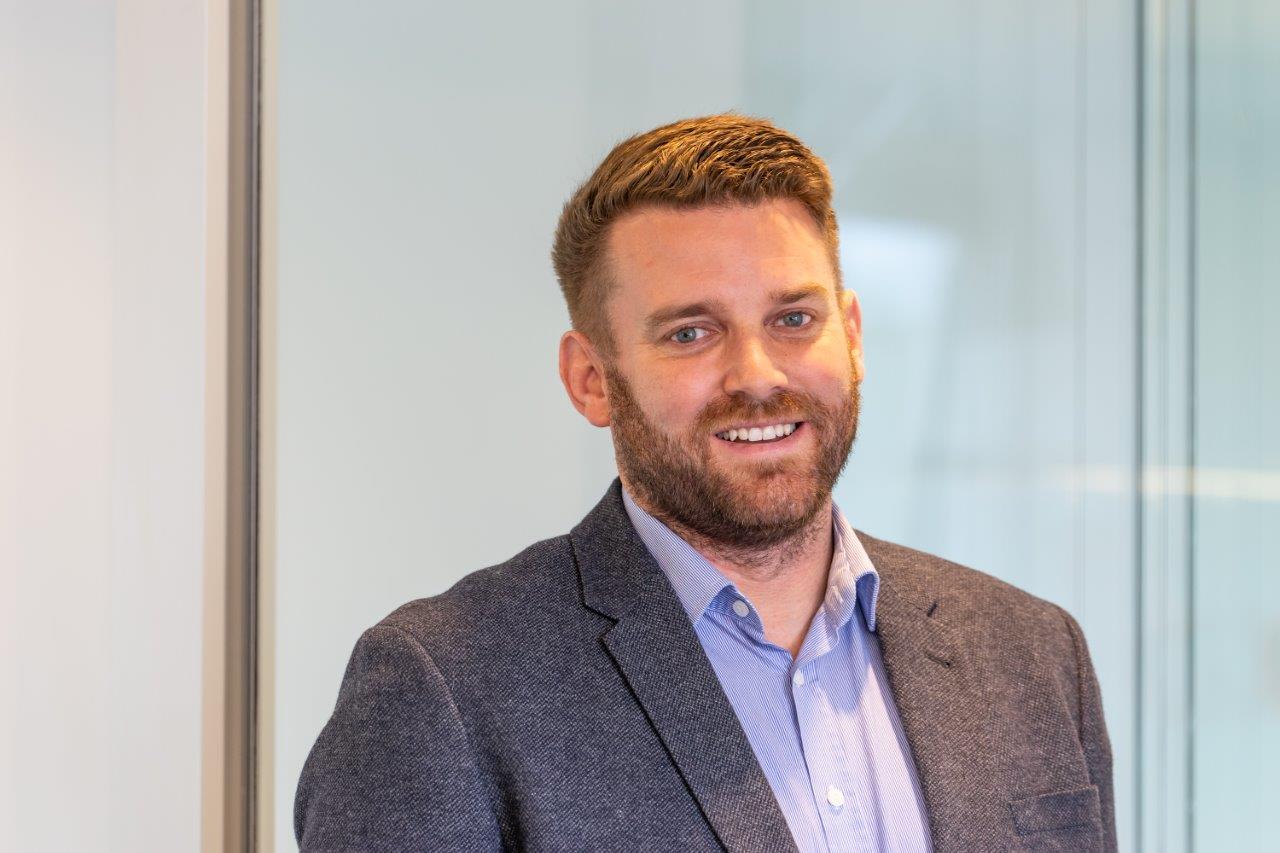 Chris Garrad
Sales Project Manager, UK & Ireland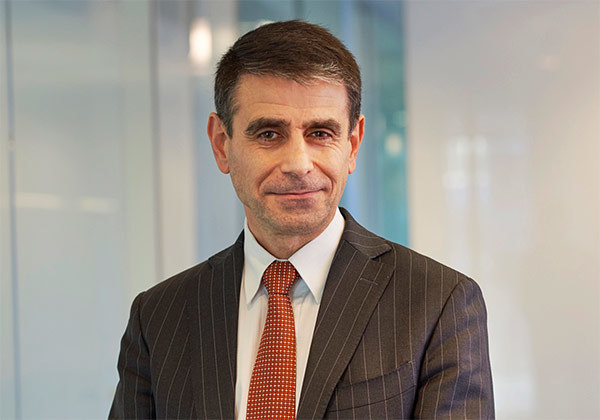 Kawan Mairuf
Export Manager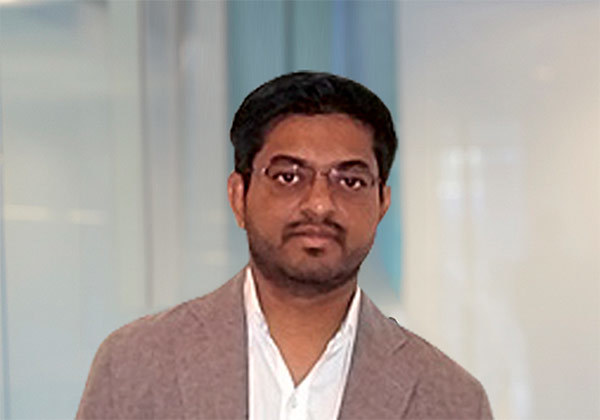 Joseph George
Regional Manager Middle East