Modular construction has been a well-known phenomenon in the construction world for years, but this game-changer is also gaining popularity in the world of partition walls. But what is it exactly, why is it in demand and what are the benefits? Maars brings you the answers in this blog.
What is modularity?
In the world of interior design and construction, there are countless options for partitioning and furnishing office spaces. One of the most innovative and flexible solutions are modular partition wall panels, a key focal area at Maars.
Modularity, in this case also called product modularity, refers to the concept of building using modules or standardised components that can be assembled together to create different layouts. When it comes to modular partition walls, this means that the walls consist of wall components such as panels, windows or doors that are easily combined to create various types of layouts and spaces. The concept of modularity also includes the reuse of walls.
The advantages of modular construction with partition walls
The modular construction of your office with partition walls offers numerous benefits compared to traditional construction methods. We share all of them with you:
Flexibility
One of the most important advantages of modular partition walls is the flexibility they offer. With modular wall solutions, you can easily adapt your space to changing needs. Whether you want to reorganise the layout of your current office or are moving into a new building, modular partition walls can be easily disassembled, adapted and reinstalled to meet all our new layout needs.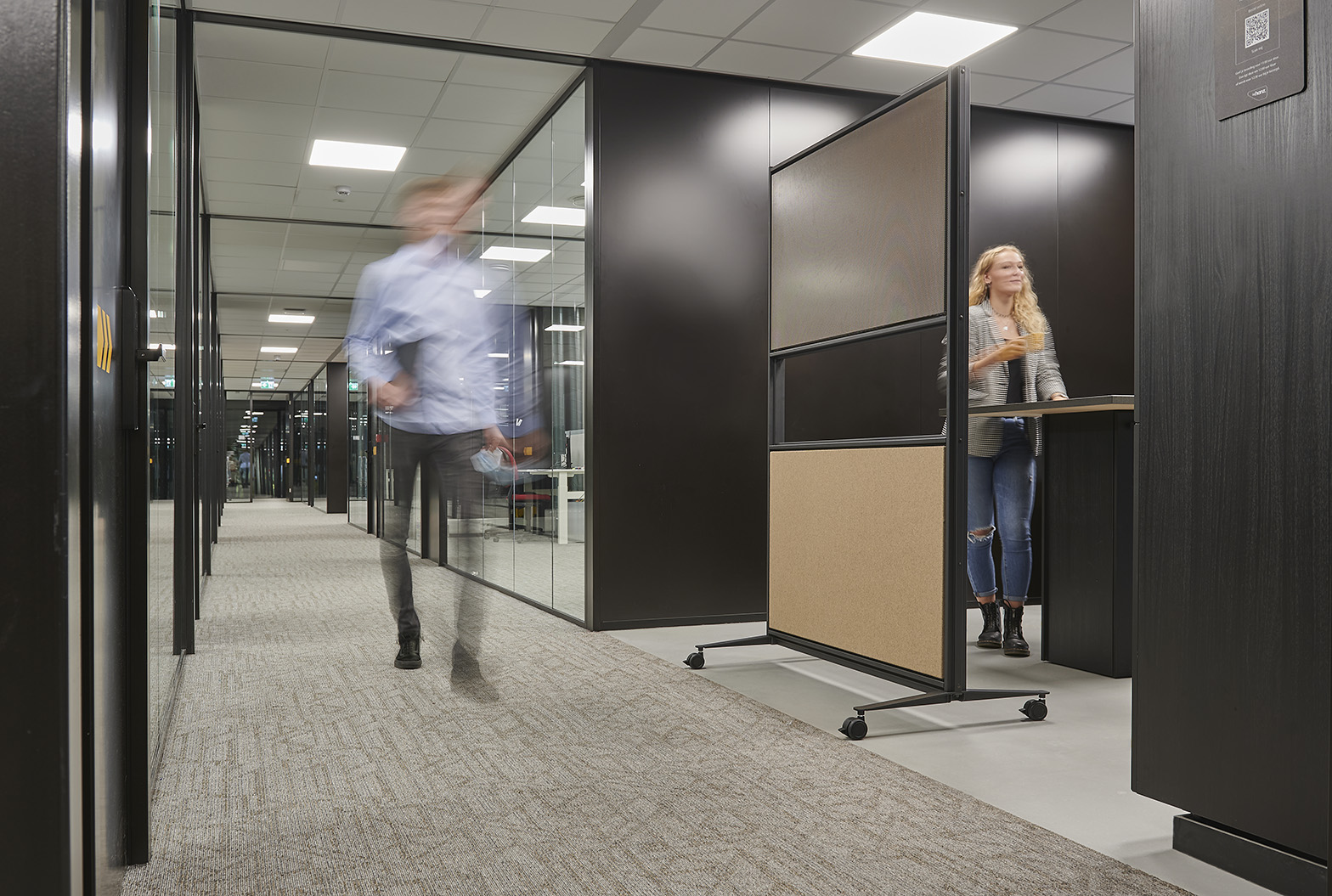 Sustainability
Sustainability has become an important factor in today's construction projects. Modular partition walls contribute to this in various ways.
Firstly, modular partition walls are 100% reusable, which means they can be disassembled and reinstalled in new configurations without any quality loss. This reduces waste, promotes a longer product life and leads to long-term cost savings.
The walls produced by Maars Living Walls are also made of sustainable and recycled materials. This helps reduce the ecological footprint and contributes to circularity.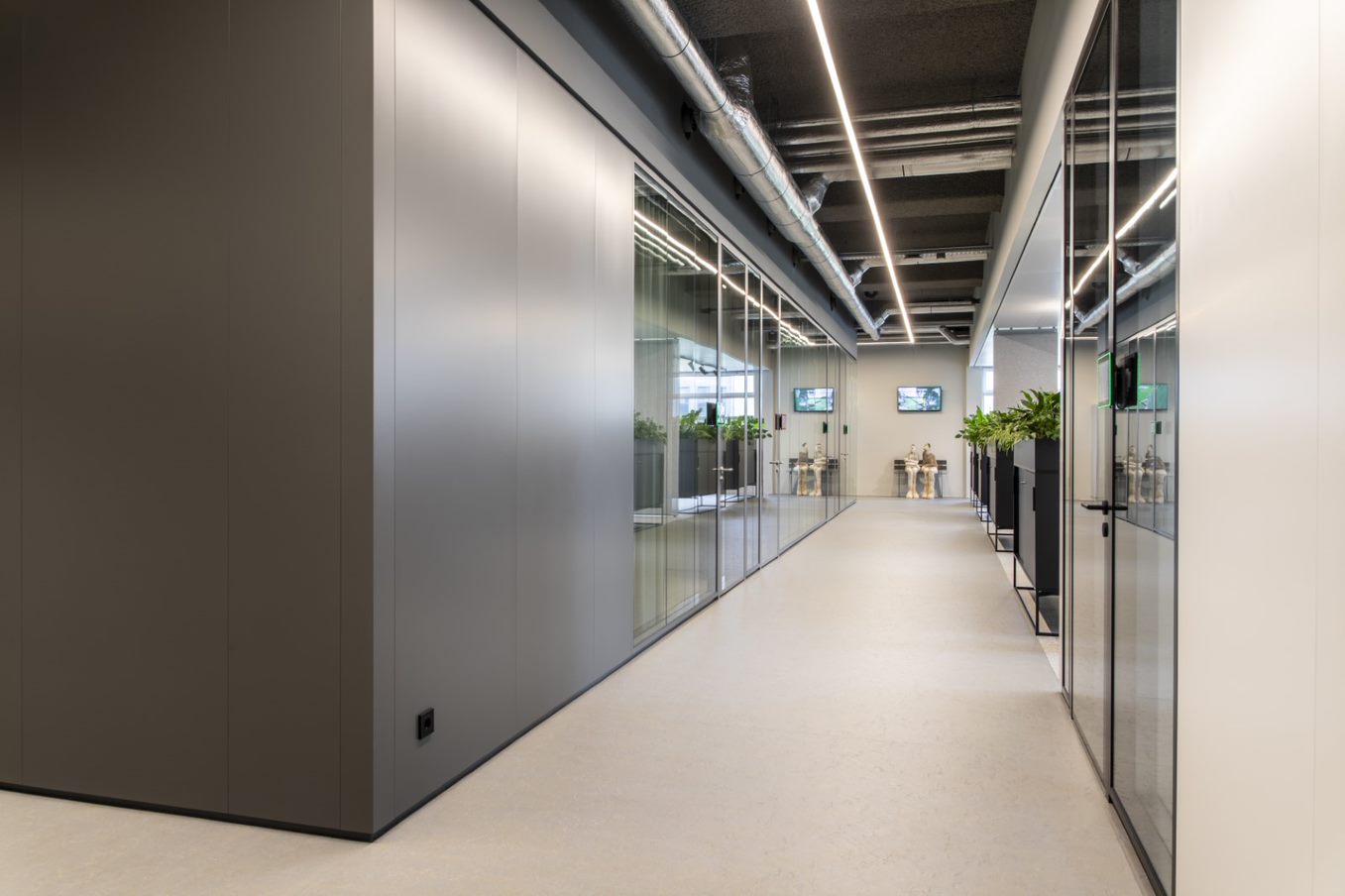 Easy to rearrange and relocate
Another advantage of modular partition walls is the ease with which they can be disassembled and reinstalled. This is especially convenient if the space needs to be rearranged again in the future or the company is moving into a new building. Instead of having to build new walls, you simply take your existing modular wall solutions with you and arrange them in the desired layout. Adaptive reuse at its best!
Faster turnaround time
With modular partition walls, you can complete your project faster than when using fixed walls, such as plasterboard. Since the walls are produced in modules, it is merely a matter of installing them in the right place. This shortens the turnaround time considerably, allowing you to use your space sooner.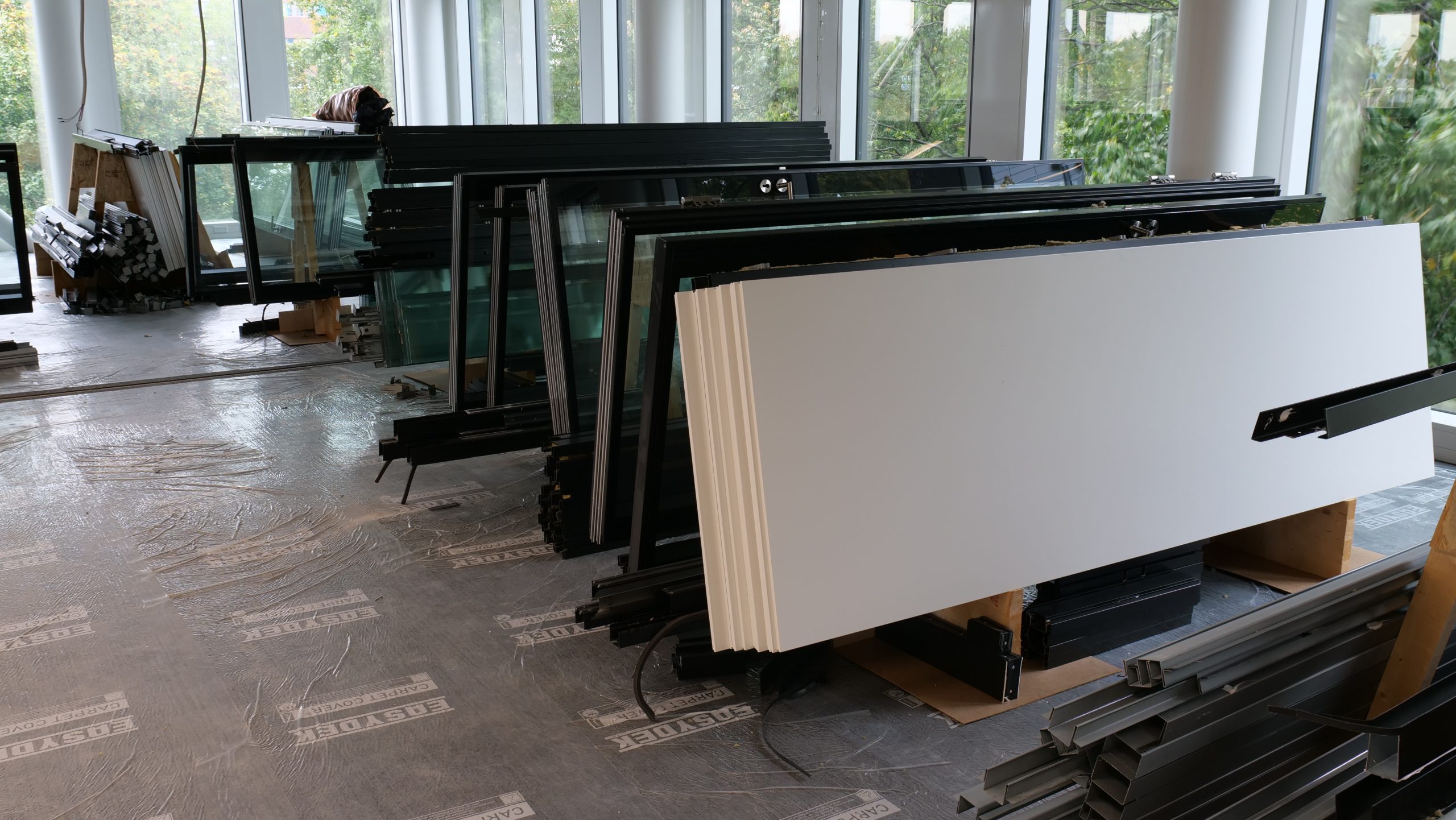 Embrace modularity with Halo
Our Halo pod is synonymous with modularity. Since the modular cassettes are completely interchangeable with all other models and configurations, the possibilities are virtually endless. This versatile room-in-room design, for instance, offers the perfect solution for any dynamic layout.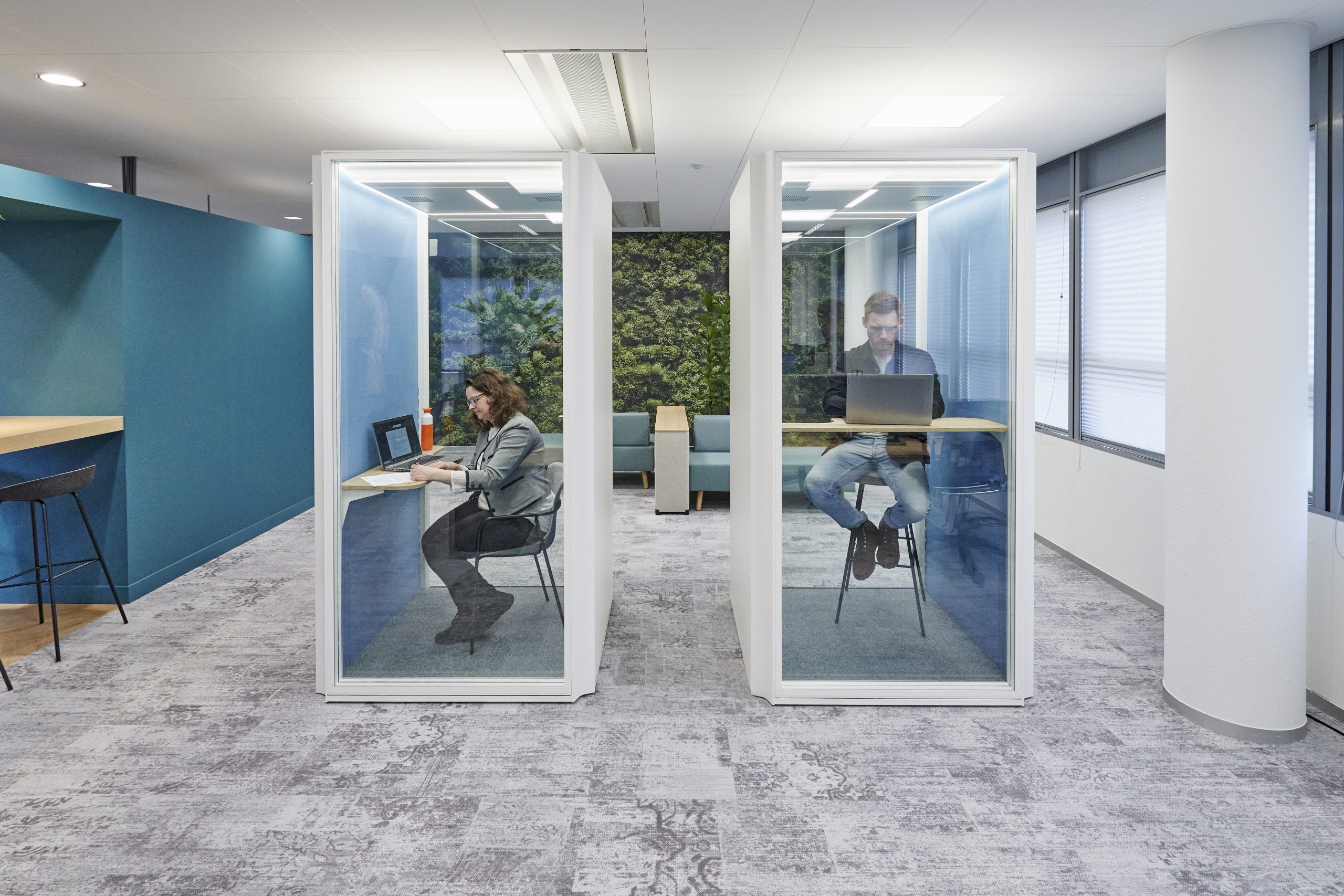 Ready to discover the modular world of Maars Living Walls?
Modularity offers numerous benefits compared to traditional construction methods. Modular partition walls open the door to a world of options. Are you ready to step inside our modular world and discover all the possibilities? Our extensive experience with modular construction since 1946 enables us to innovate continuously and make the transition to net zero carbon emissions. Our Refurbishment & Service department team, for example, would be more than happy to talk to you about reuse, circularity and evolving along with ever-changing trends. Sound interesting? Contact us to take the first step towards more sustainable and efficient interior solutions.
Contact us
+31(0)341 465 211